Note:
This section contains articles previously appearing on the home page of our web site. They are presented here in reverse chronological order (more recent at the top). The date originally posted appears beside each link. Can't remember where you saw that article you're looking for? Try our
Google search feature
.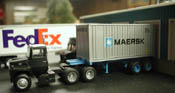 Photo Gallery 22 - Announcing posting of Photo Gallery 22. [posted 12/07/2000]
2001 West Coast Regional Meet - Announcement of the 2001 West Coast Regional Meet. [posted 12/10/2000]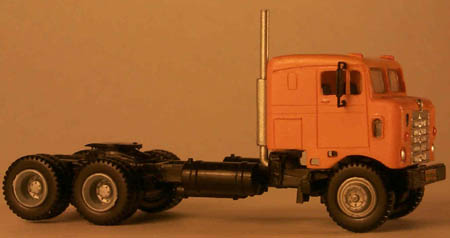 Kenworth "Bullnose" Truck Tractor Review - Posting of model kit review featuring the Don Mills Models Kenworth Bullnose tractor [posted 12/15/2000]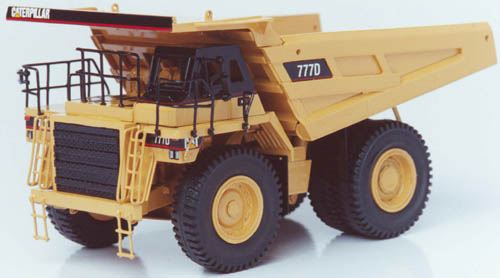 Classic Construction Models' Caterpillar 777D - Announcing the imminent release of this huge 1/87 mining dump truck model. [posted 11/23/2000]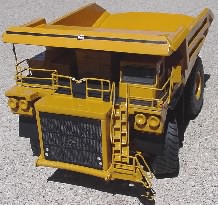 OHS Unit Rig MT4400 Update - Updated information on OHS Models' first 1/87 scale project; change from cast white metal to brass construction! [posted 11/20/2000]

Photo Gallery 21 - Announcing the posting of Photo Gallery 21. [posted 11/01/2000]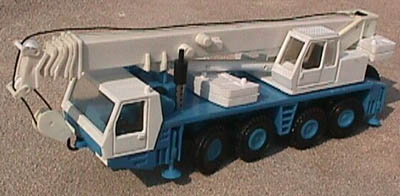 Special Crane Offer - Announcing a very special offer for Russian produced model cranes. [posted 11/04/2000] Please note! As of December 5, 2000, this offer has been withdrawn; the 300 unit production has been purchased and no others are currently available!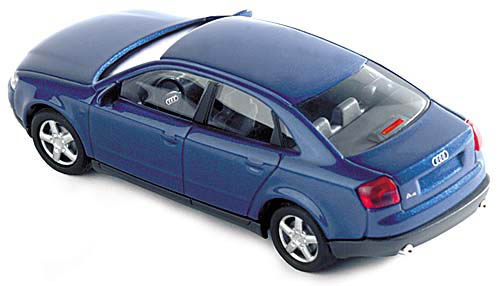 Busch Announces NEW Audi A4 - Announcement of Busch's new Audi A4; a spectacular model! [posted 10/29/2000]

Chicago Hobby Show Update - Updates on things we missed in our previous report; notably, Schuco's Junior Line. [posted 10/29/2000]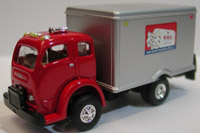 Chicago Hobby Show Report - Our report and impressions from the 2000 Chicago Hobby Show. [posted 10/22/2000]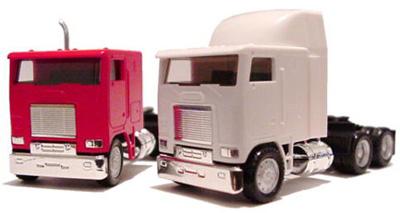 Freightliner FLB86 from Promotex - The much anticipated wait for Promotex's next truck tractor is over; turns out to be the almost contemporary Freightliner FLB86. [posted 10/15/2000]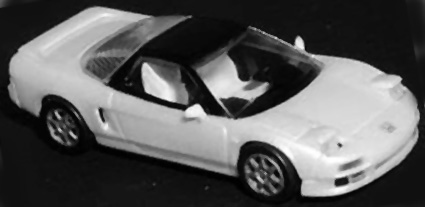 Honda NSX from MGM - Surprise announcement of a Honda NSX sports car model from MGM. [posted 10/10/2000]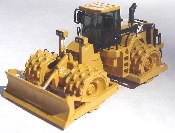 Photo Gallery 20 - Announcing posting of Photo Gallery 20. [posted 10/02/2000]
McKean Decal Offer - Announcing special offer from Bill McKean for emergency equipment decals. [posted 09/22/2000]
A Truck Modeler's Notebook Announcement - Announcing availability of publication of David Bontrager's truck modeling book. [posted 09/20/2000]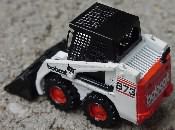 Photo Gallery 19 - Announcing the posting of Photo Gallery 19. [posted 09/06/2000]
Newsletter #11 - Announcing the mailing of club newsletter #11 in the new and improved format! [posted 09/07/2000]
September 2000 L.A. Swap Meet - In case you missed it and need the contact info for the next L.A. swap meet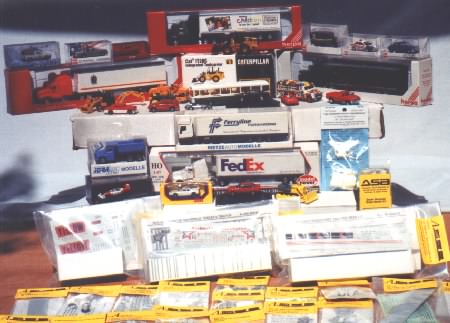 Announcing Club Logo Contest! - Announcement of the club's contest to design a logo to reflect the interests of the club and its members. [posted 08/29/2000]
Promotex Taurus Project - Promotex On-Line's announcement of their pioneering concept of pre-selling an injection molded project. [posted 07/31/2000]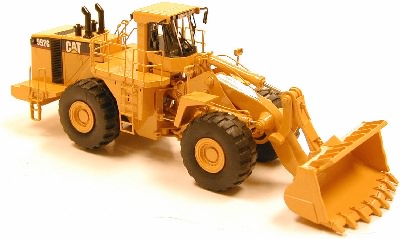 Caterpillar 992G - Classic Construction Models' announcement of the impending release of their Caterpillar 992G wheeled loader. [posted 07/12/2000]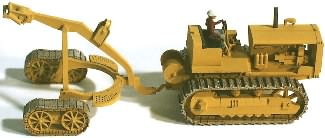 GHQ Tractor & Crawler - GHQ Models' announcement of their "Green" 4020 farm tractor and D8R crawler with logging arch. [posted 07/05/2000]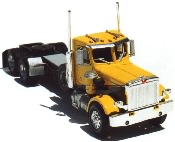 Photo Gallery 18 - Announcing our Photo Gallery 18. [posted 07/05/2000]

McDonalds Big Mac - Custom decorated tractor-trailer rig with McDonald's "Big Mac" full trailer picture. [posted 07/01/2000]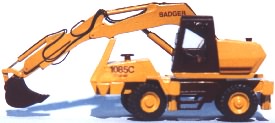 Badger 1085C - Custom Finishing's announcement of their Badger 1085C wheeled excavator. [posted 07/01/2000]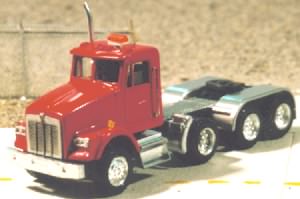 Kenworth T800 - Conversion kit by Dennis Aust for building a Kenworth T-800 truck/tractor. [posted 06/10/2000]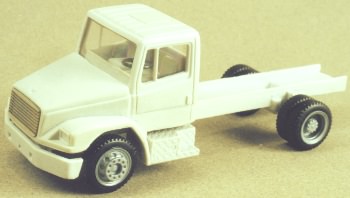 Freightliner FL60 - Resin kit by RMM of Freightliner FL60 truck. [posted 06/15/2000]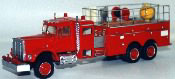 Photo Gallery 17 - Announcing our Photo Gallery 17. [posted 05/22/2000]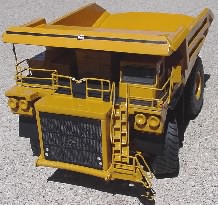 OHS 4400 260T Mining Truck - Announcement of OHS Models' first 1/87 scale model project

Photo Gallery 16 - Announcing our Photo Gallery 16. [posted 05/22/2000]

Sparrows Point Trailer - "Vintage" intermodal offering in resin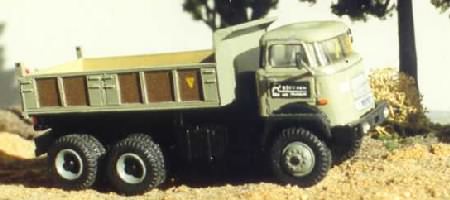 Photo Gallery 15 - Announcing our Photo Gallery 15. [posted 04/23/2000]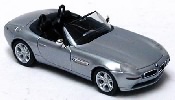 Photo Gallery 14 - Announcing our Photo Gallery 14. [posted 04/10/2000]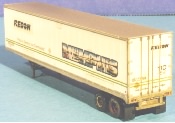 Memphis Trailer Decals - Custom decals from MODELINTERMODAL.COM to model Burlington Northern railroad's "Memphis" city trailer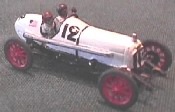 Photo Gallery 13 - Announcing our Photo Gallery 13. [posted 04/10/2000]

Classic Metal Works - Round 2 - The second set of four new models from CMW; announcing the third set of four models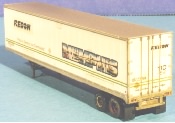 Photo Gallery 12 - Announcing our Photo Gallery 12. [posted 04/10/2000]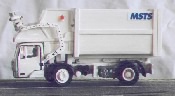 Photo Gallery 11 - Announcing our Photo Gallery 11. [posted 03/06/2000]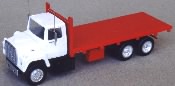 Photo Gallery 10 - Announcing our Photo Gallery 10. [posted 02/26/2000]

2000 West Coast Meet & Photo Gallery 8 - Photos of the winning models from the 2000 West Coast Meet [posted 1/25/2000]
Los Angeles Swap Meet Update - Report from our Los Angeles Swap Meet [posted 02/18/2000]
2000 Wish List Survey Results - Results from our second modelers' survey
1998 Modelers' Survey Results - Results from our original modelers' survey