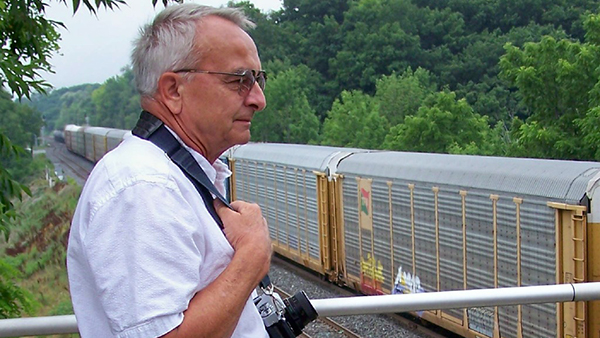 Fred Gruin passed away January 2, 2017. Fred was a prolific modeler in 1/87 scale and shared his work with fellow modelers through the 1/87 Vehicle Club. We will be always be grateful to Fred for sharing his excellent modeling. As all who knew Fred, he was the consummate gentleman and always willing to share his expertise.
Shown above is a photo of Fred taken by Bob Sundstrom in Ontario, Canada a few years previous engaging in one of his favorite non-modeling past times, railfanning. Our group had the pleasure of meeting Fred and sharing his talents at one of the recent East Coast Meets in W. Springfield, MA. He will be sorely missed.
You can view much of Fred's outstanding modeling on our Photo Gallery Index Page dedicated to Fred.