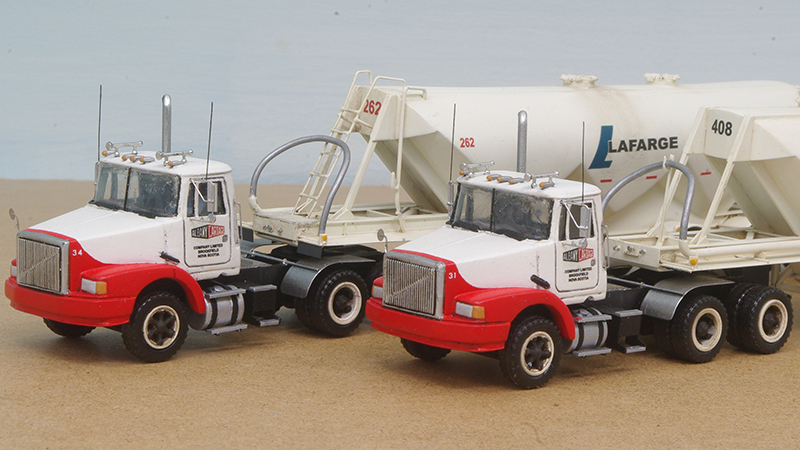 Here are several photos of Andrew Castle's latest project, a pair of bulk cement trucks for Albany Cartage out of Brookfield, Nova Scotia, Canada during the late 1990s.
The tractors started as a resin Volvo kits with sleepers from Germany. Andrew cut them down to day cab configurations. The cabs were mounted on Herpa frames with numerous scratchbuilt details. The trailers started with a scratchbuilt master for the body and then he cast a couple and built up the remaining parts from styrene and brass. I Andrew did the decal artwork himself and had it printed by Bill Brillinger at PDC.ca.
The tractors are identical. One trailer is a tri-axle with Lafarge Canada lettering and the Canada Cement logo, the second is a tridem with the black and green Lafarge logo introduced in the 1990s.
Posted July 15, 2018