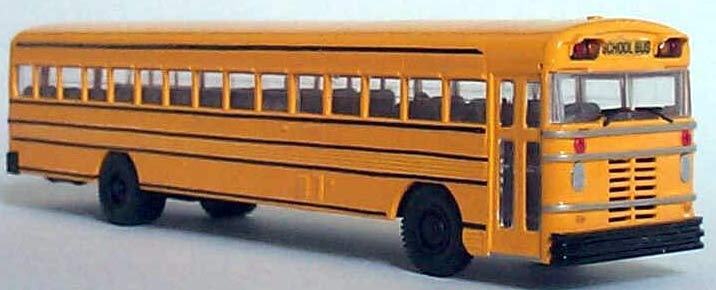 This is another of Thomas Lange's modified, heavily in this case, Herpa/Promotex/Con-Cor International bus models. Thomas kitbashed this forward control style bus by building a complete new cockpit section from scratch and combining two bodies for the extra length. The recipe, according to Thomas:
Take two Promotex Bluebirds, cut one behind the front door and the second to receive the four windows above the rear axle. This section is inserted after the front door to form the new front axle. Remove the hood and make a new grille out of styrene strips. The only compromise is the front window which should be about one millimeter higher but I did not want to change the original glass. And don't ask for the parallel black lines....
Check this photo to see what he did with the leftovers!
Posted August 8, 2001