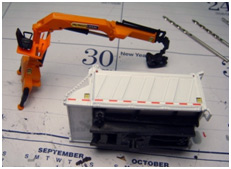 This picture shows the dump box and crane with decals added. The decals are custom with the exception of the red/white safety stripes. Note the kingpin now mounted to the base of the dump body frame.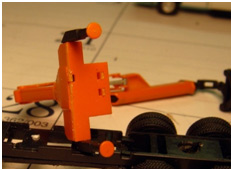 The base of the crane has been trimmed and glued to the rest of the crane without inhibiting the movement of the outriggers. Carefully apply the glue away from the outrigger channel.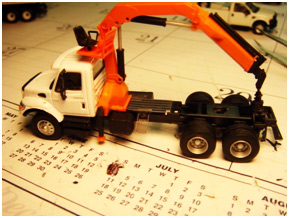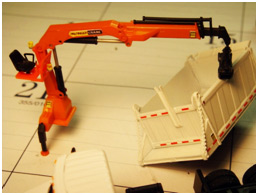 This picture shows the addition of the rear support made from styrene channel. This is where the crane will sit at rest. Warning lights have been added to the crane.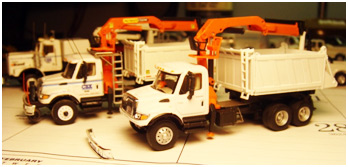 More test fit shots. Yes, the bumper is upside down; it would not cooperate standing the proper way (must have been photo shy).